Moonstone Ring ~ Made in the Flow ~ Mixed Metal - Size 7 (adjustable band)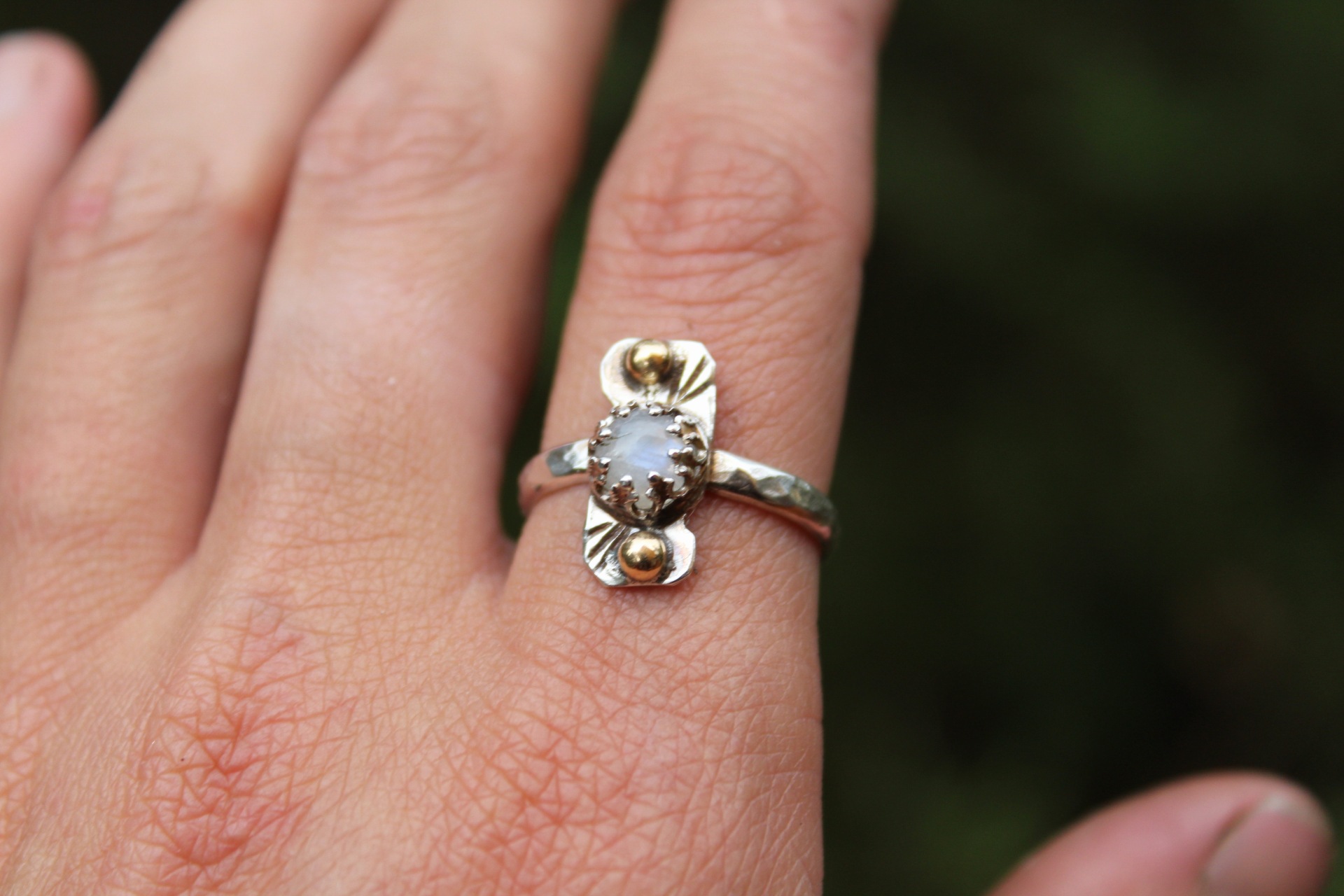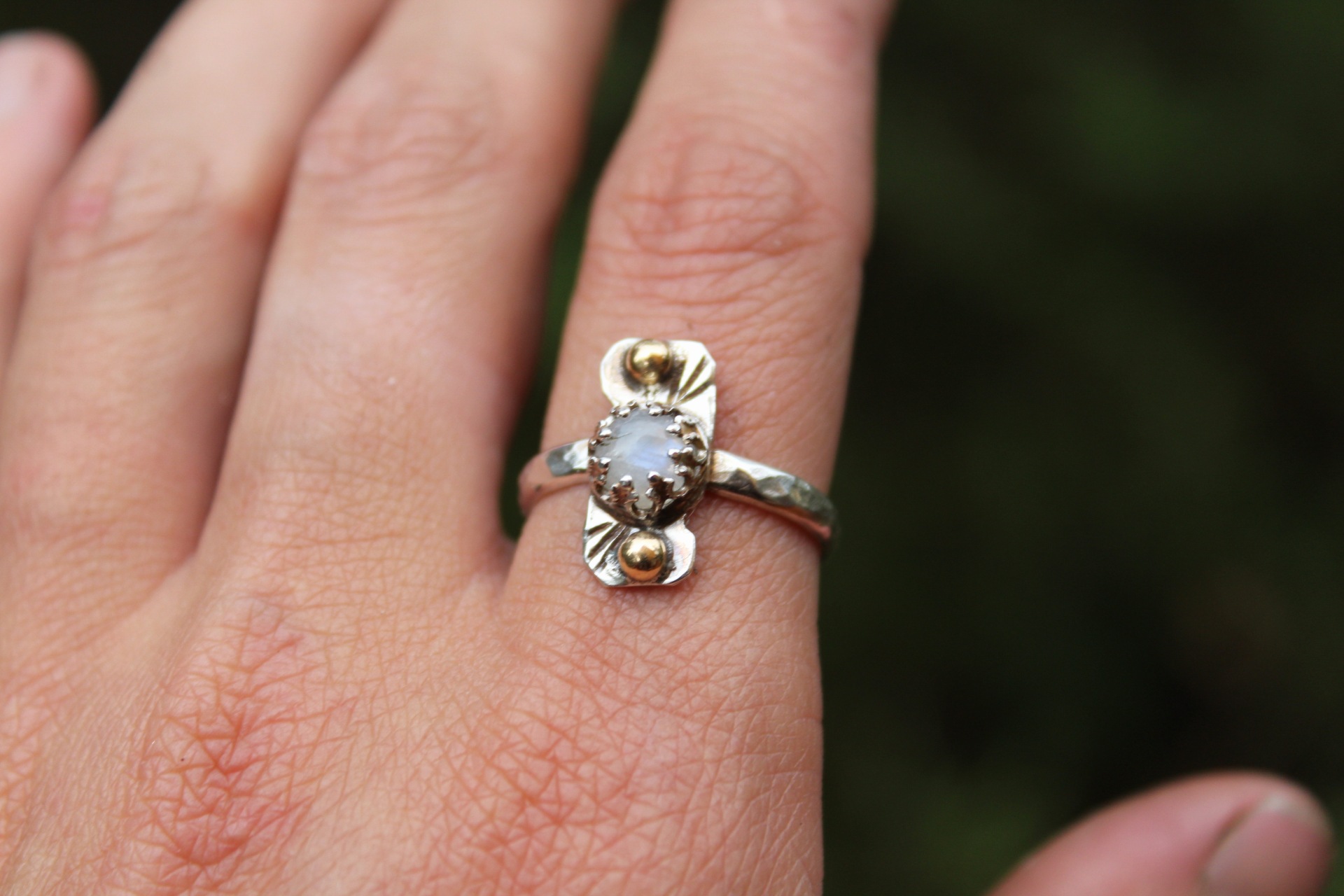 Moonstone Ring ~ Made in the Flow ~ Mixed Metal - Size 7 (adjustable band)
Inspiration ~
The Eastern Sierras are extremely sacred. This powerful & volatile range of light commands respect. The sharp skyline, the smell, the way the wind carries through the canyons, the way the water flows and seeps from the ground, the undisturbed wildlife, the wisdom and pure presence that they offer, humble me & give me the greatest sense of harmony and gratitude. I wish to honor them with you.
Metaphysics ~ Since earliest times, Moonstone has been a tangible connection to the magic of the moon - an amulet of protection for travelers, a gift of lovers for passion, and a path to wisdom. Our ties to the moon are strong. As it waxes and wanes in cyclic perfection, it creates the tides and rhythms of our mother, Earth, and influences our behaviors, emotions and spiritual growth. Moonstone calms and encourages, teaching us the natural rhythms of life.
Created with Intention to *SHOW UP WITH LOVE* everyday, in every way.
Handcrafted with Sterling Silver & Bronze accents by my own two hands from start to finish.