Kingman Turquoise + Ruby Goddess Ring ~ Sterling Silver ~ Size 8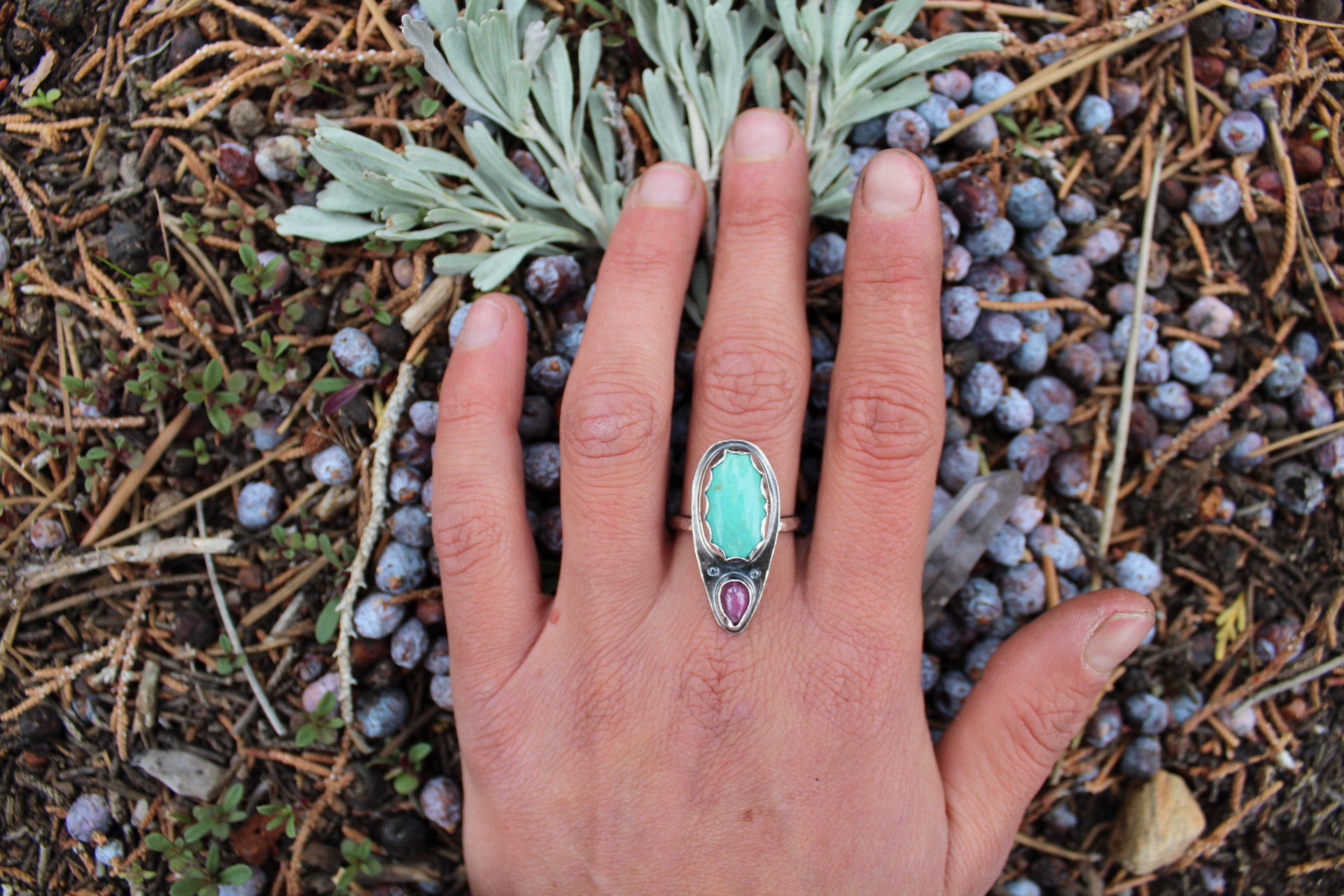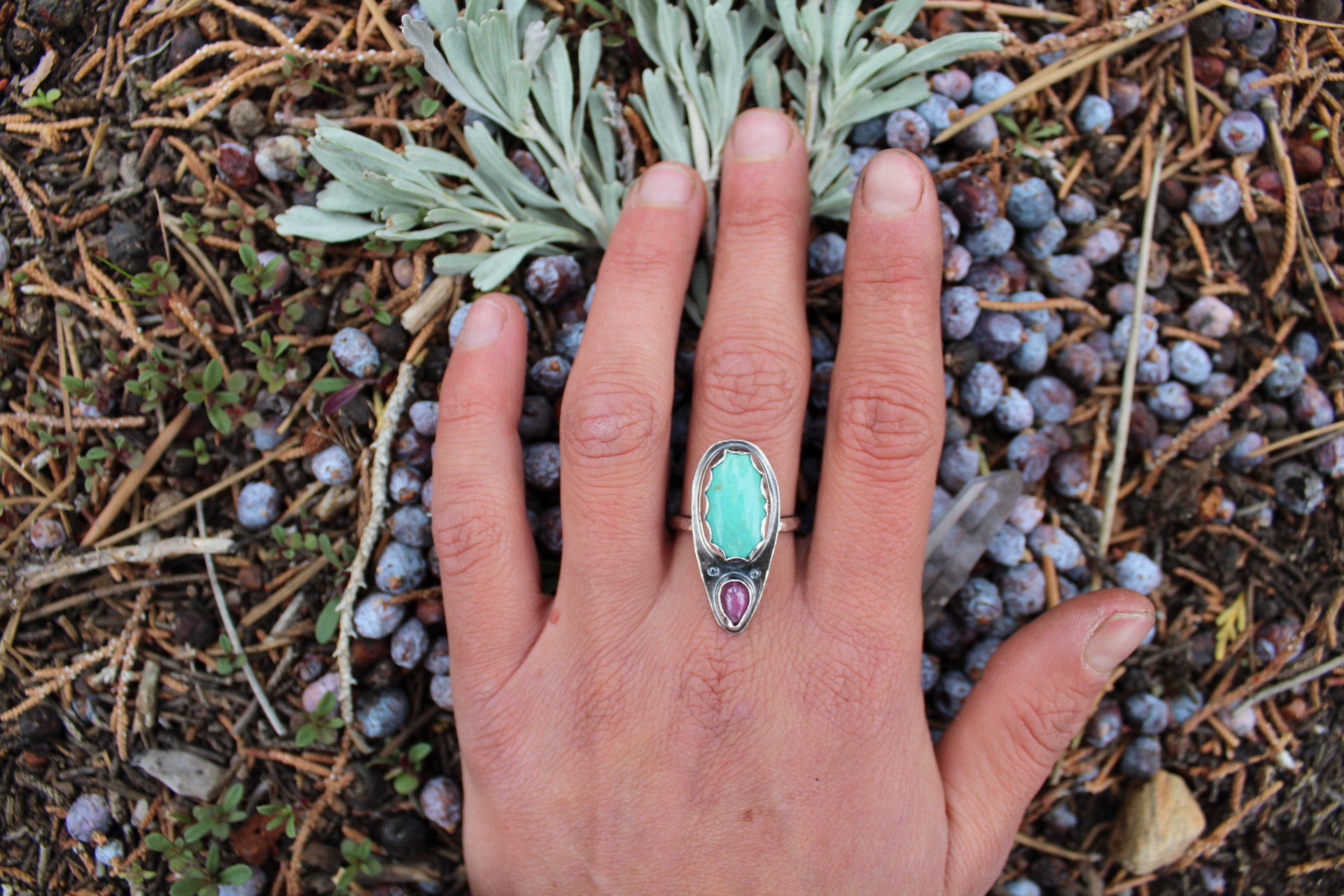 sold out
Kingman Turquoise + Ruby Goddess Ring ~ Sterling Silver ~ Size 8
Size 8
Inspiration ~ I have always been a lover of turquoise but ever since visiting the Kingman Turquoise Mine in Arizona on one of our long road trips, I have become completely captivated by these beautiful stones of such grand character. After setting foot on the soil from which these stones were unearthed, and seeing the different stages from raw, stabilized, rough and cut, I couldn't help but dive in deep. They are mesmerizing and hold such strong energetics of wisdom & tranquility. I am so grateful to be able to co-create with them, and pass these beauties along to you. Each turquoise stone was hand picked based on character, vibration and color hues by both me & my love. I hope you too feel the high frequencies of these gemstones. Enjoy!
Metaphysics ~ Turquoise has held its value as a powerful gemstone since before 5000 BC. The Egyptians, Persians, Chinese, Aztecs, and Native Americans all believed this stone was sacred and powerful. Turquoise embodies power, wisdom, luck, protection and truth. Prehistoric Native Americans used turquoise in ceremonies to symbolize "the god of the sky alive in the earth." Turquoise clarifies the perception of beauty and encourages kindness, trust, and compassion. It lifts limitation and fear, allowing ourselves to open up to happiness and love. Turquoise inspires us to honor ourselves as instruments of the Divine.
RUBY ~ This exquisite crystal emanates the pure Red ray with a vibrancy unsurpassed in the mineral kingdom. It actively stimulates the Base Chakra, increasing vitality and chi, the life-force energy, throughout the physical body and into the spirit. It promotes a clear mind, increased concentration and motivation, and brings a sense of power to the wearer, a self-confidence and determination that overcomes timidity and propels one toward prosperity and achievement. Ruby initiates the sensual pleasures of life. It stirs the blood and stimulates the heart, encouraging one to enjoy being in the physical world. It increases desire and sexual energy, and may be used to activate the kundalini. Ruby has always been associated with love, especially faithful passionate commitment and closeness.
Created with Intention to *SHOW UP WITH LOVE* everyday, in every way.
Handcrafted with Sterling Silver by my own two hands from start to finish.