Garnet - Rise Above - Lavender Leaf - Fine Silver Ring - Size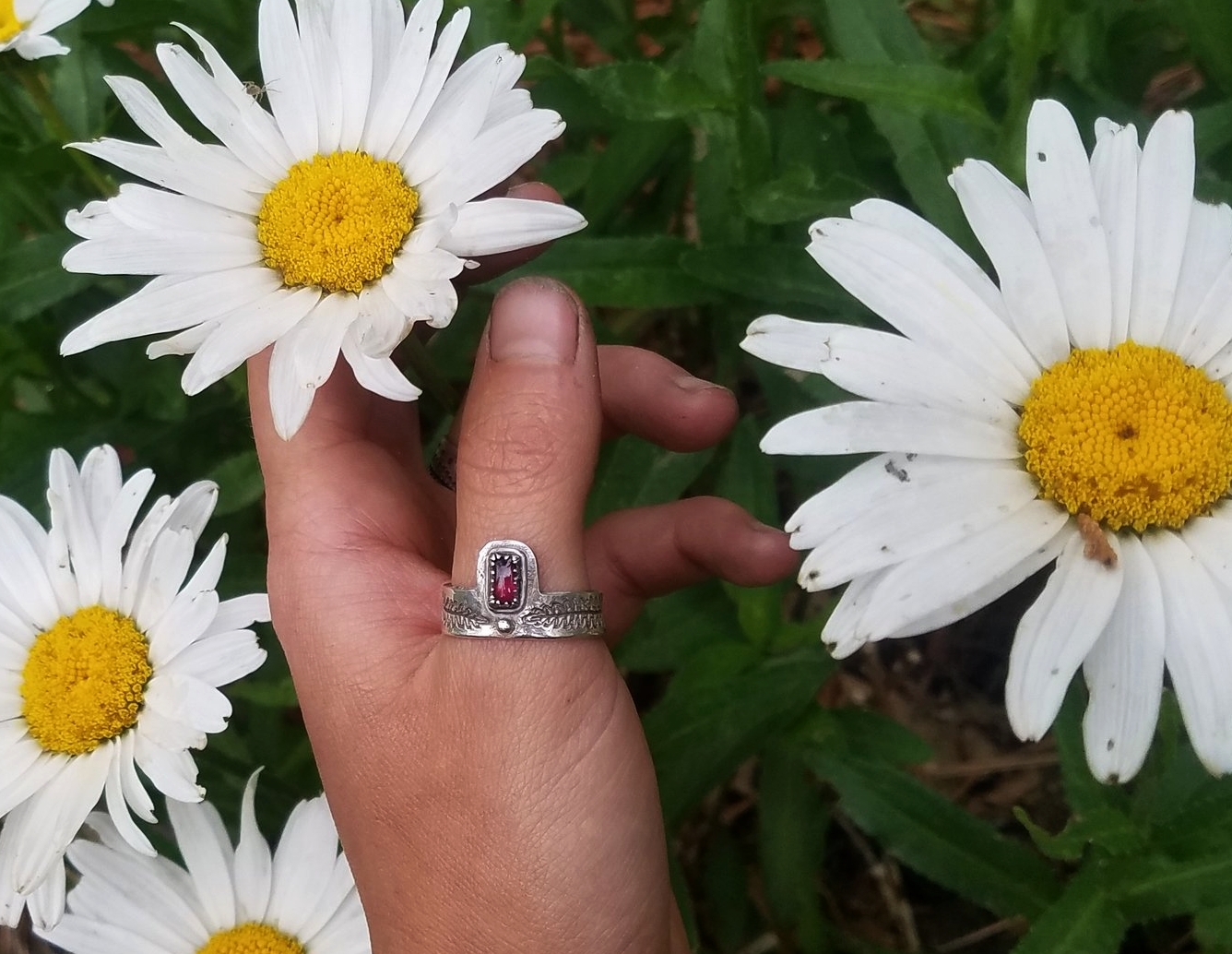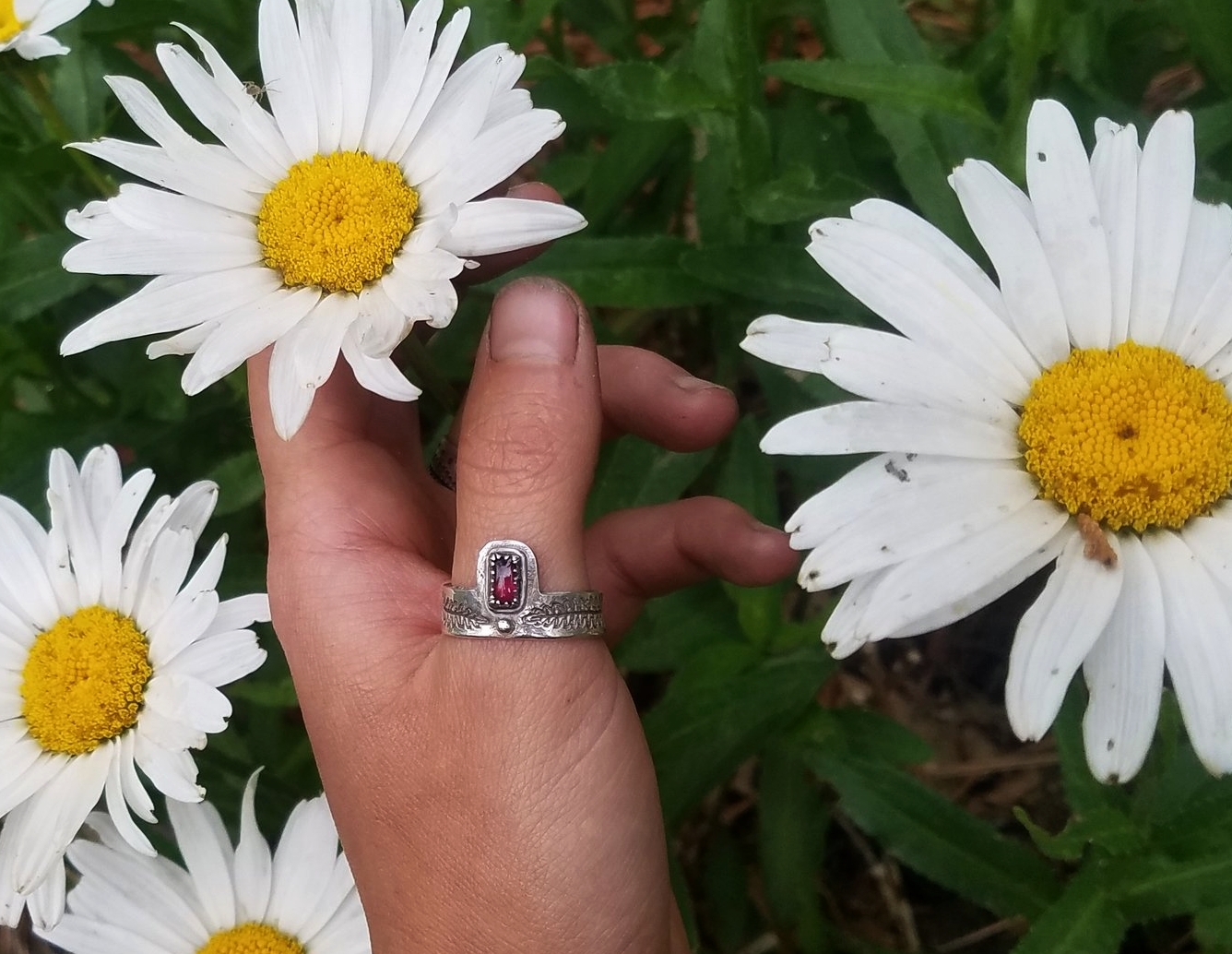 sold out
Garnet - Rise Above - Lavender Leaf - Fine Silver Ring - Size
Garnet boosts the immune system and energy levels. A stone of commitment, Red Garnet represents love. It revitalises feelings and enhances sexuality, bringing warmth, devotion, understanding, trust, sincerity and honesty to a relationship.
Lavender promotes and enhances spiritual healing, tranquility, higher consciousness, easing of tension, & purification
.999 fine silver
from start to finish, made with love by my own two hands.
heirloom quality