Art is the pure expression of the soul,
& mother nature is my inspiration.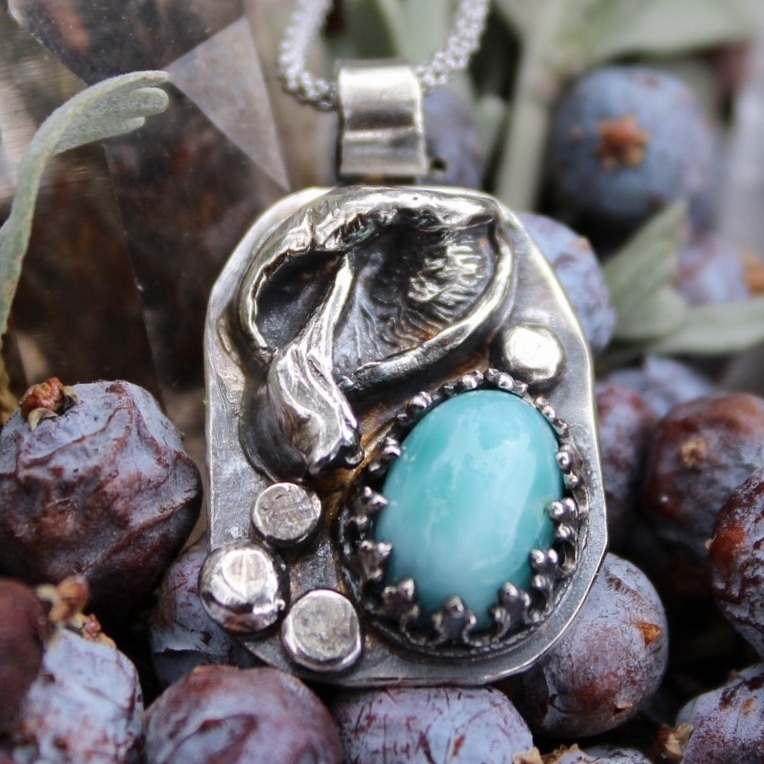 It all began with a deep connection & appreciation for the woods. The more I immersed myself into the forest, the more I found myself aligned with my souls desire. The wild provides humility and a sense of oneness. It quietly reveals the miracles that surround us. It delivers a reality of presence & patience. It instills wonder, and is my greatest muse.
Long before I was a jeweler, I had a dream. I wanted to spend my days out on the vast land, aware of time, but only by the way the sun would shine through the trees. I wanted to watch the seasons bend before my own eyes. I wanted to bottle up the divine energy of the forest and share it with all of my loved ones.
Over the years I have come to the realization that it positively is possible to channel the divine energy of the woods, but only through Art. Metalsmithing is my passion & so the stories of the forest are alive in the form of Metal & Stone. Created with infinite Love.
Thank you for joining me on this journey & supporting my souls desire. I am so grateful to live my dreams & fulfill my purpose in honoring the woods with you. It is the best gift I could have ever imagined.